What Makes CBA Unique?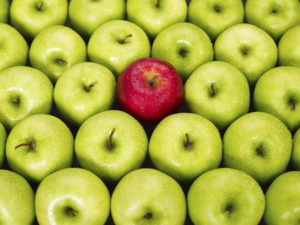 What sets CBA apart in developing young minds and hearts? This question is one that all parents should consider when choosing a school in which to enroll their child. What is unique about what CBA has to offer your child?
Is it academic excellence?
CBA has a great reputation academically and is known for excellent standardized test scores and an outstanding curriculum taught by amazing teachers.
Is it opportunities for students outside of the classroom and normal curriculum?
CBA affords many opportunities for their students, such as music classes or choir for all elementary students and two programs each year. They have opportunities in fine arts such as band, strings,and private lessons. Spanish, art, and computer science are offered in every grade.
Is it a focus on educational technology?
CBA has put an emphasis on technology in the classroom as well as programs after school. Programs such as First Lego League (4th-5th grade), Junior First Lego League (K-5 -3rd grade), the Engineering for Kids programs after school and the new programming classes using the Microbit mini computers are available to our elementary students.
Is it great field trips and activities?
Throughout the year our students visit Chippewa Nature Center, the Bradley House, the Capitol in Lansing, various museums, Mackinac Island, The Henry Ford Museum, Greenfield Village, planetariums, and Crossroads Village just to name a few.
Is it the challenges to grow?
Challenges such as the Poetry and Essay contest, the Statewide spelling bee, the annual Fine Arts Festival and State Academic Testing in English, math, history and science are all opportunities for academic growth for our students.
Is it the great team we have at CBA?
CBA has loving and committed teachers, assistants and staff. We have supportive and helpful parents! Together they create an incredible environment where learning can take place.
While all of these make CBA a great school, many of these can be found at other schools in our area; but what really makes CBA Elementary unique?
It is our Christ-centered education and our character training.
At CBA you will find weekly chapel, daily Bible classes, and special programs focused on Christ. CBA is unique because of Christian teachers and staff that have Christian character as the primary goal. One may find some of what CBA offers at other places, but only in a truly Christian school like CBA can you find a Christ-centered education.
Elementary School Principal