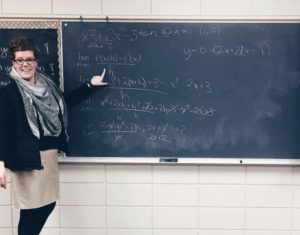 Find out if CBA is right for you:
If you're interested in finding out more about enrolling your student in Calvary Baptist Academy,
Review our beliefs, our mission and vision, and our goals carefully.
Meet with an Administrator
If you are exploring Christian Education and would like to meet with a principal or administrator to discuss this further, you may call our school office or send an email and we will contact you to schedule a meeting Call or email the school to arrange a time to receive an informational packet that tells you more about our school.
Tour Our School

After you contact us, we will schedule a time for you tour the school, meet our teachers, see the campus, and get to know the students.
Shadow

After visiting CBA, your child is invited to "Shadow" a student. This means your child can walk around with our own students for a half day or full day – attending classes and participating in all the activities that our students experience.
Enroll
Application forms are available online or by contacting the school office. These forms supply basic information concerning the student as it would relate to his educational experience and general background.
There is a non refundable enrollment fee, which must be submitted before the application can be processed.
Notification will be given for interviewing and testing dates, if required, for the student. The interview will include informal questioning of the student and the parents to help determine the suitability of enrolling and establishing a foundation of understanding for home and school relationships.
Notification will be given of the action taken. After notification of acceptance, final registration is not complete until the medical examination form and transcript request has been returned, if required.